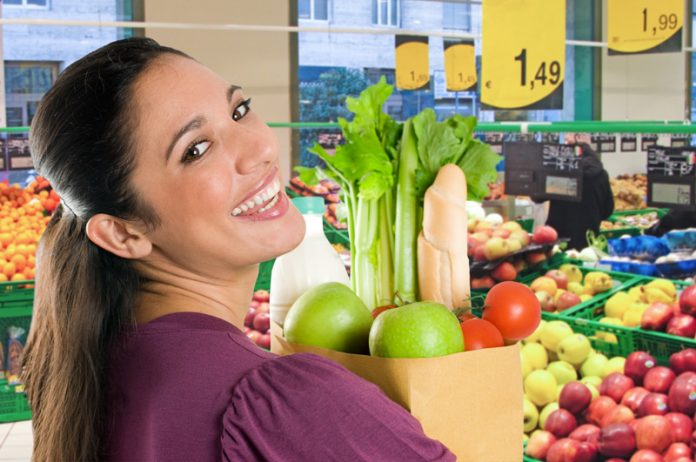 Healthy eating means healthy cooking. Healthy cooking requires healthy food ingredients. It, therefore, goes without saying that a healthy food grocery list is a major component of healthy living.
Many people however don't have the time to sit down and come up with the perfect healthy grocery list. This article will help you come up with a list that's well-organized, well-planned and healthy.
1. Meat And Sea Food
Your list should be made up of:
Skinless chicken or Turkey breasts
Salmon, trout, halibut and mackerel
Ground chicken or turkey
Useful tips:
If you choose to buy red meat, make sure it's the leanest cuts.
Opt for ground chicken or turkey instead of ground beef for they have lower fat content. You can also try tofu Pr other vegetarian meat substitutes.
Always measure the portions of your meat and chicken. Proteins should make up a quarter of your plate.
2. Bakery and Bread
Your lost should be made up of:
Whole-wheat bread
Pita pockets
English muffins
Whole-grain flour tortillas
Useful tips
Ensure that the bread you are buying is wheat. Check for the words "whole wheat flour" on the ingredients label.
Whole grain bread is packed with fiber and fewer calories.
3. Oils, Salad Dressings, Sauces and Condiments
Your list should be made up of:
Barbecue sauce
Tomato sauce
Mustard
Red-wine vinegar
Extra virgin oil or canola oil
Salsa
Hot pepper sauce
Jarred capers and olives
Useful tips:
Your healthy food grocery list should contain sugar-free varieties of sauces and condiments. Many are high in sodium and sugar; which is not healthy.
You can replace your mayonnaise with fat-free options such as salsa and hot-sauce.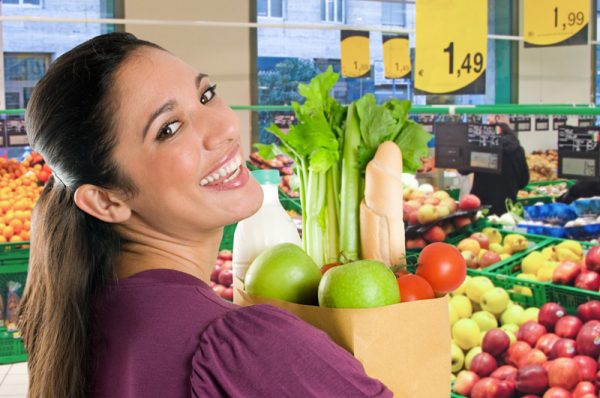 4. Pasta and Rice
Your list should be composed of:
Brown rice
Whole wheat or whole grain pasta
5. Cereals and Breakfast foods
Your healthy food grocery list should contain:
Whole grain/ Multi-grain cereals
Oatmeal
Whole grain cereal bars
Useful tips:
Go for cereals and cereal bars that are low in sugar and packed with lots of fiber.
Sweeten your cereals with nuts, dried fruits and berries instead of sugar.
6. Canned foods
Your list should be made up of:
Diced tomatoes
Diced green chilies
Tuna or salmon. They should be packed in water
Low fat soups
Soy beans, black kidney beans, lentils and split peas
Useful tips:
Canned foods are normally high in sodium. Always look for varieties that are lower in sodium or rather salt.
Go for canned fruits that are packed in juice and not syrup.
7. Frozen foods:
Your healthy food grocery list should not miss:
Frozen veggies such as spinach, broccoli, peas and carrots
Frozen fruits with no added sugars such as raspberries, blueberries and strawberries
Whole grain vegetable pizza
Pre-cooked shrimp
Frozen low-fat yoghurt
Whole-grain waffles
Useful tips:
Add your frozen vegetables into soups, stews and casseroles.
You can blend your low-fat frozen yoghurt with fruits to make a healthy smoothie.
[sc:Adsense468x60 ]
8. Dairy, Eggs and Cheese
Your list should contain:
Low-fat or Soy milk
Low-fat yoghurt
Low -fat cheese
Eggs
Firm tofu
Butter
Useful tips:
Always go for strongly flavored cheese like Parmesan or goat cheese so that you can use a small amount without compromising on the taste.
Pre-sweetened yoghurt can be high in sugar and calories. You can buy plain yoghurt and add your won flavor by using fresh jam or fruit.
9. Snacks
Your list should contain:
Whole-grain crackers
Dried fruits such as almonds, raisins, prunes and dates
Nuts and Peanut butter
Sunflower seeds, sesame seeds and whole flax seeds
Pieces of dark chocolate
Hummus
10. Fresh vegetables and fruits
11. Drinks
Your healthy food grocery list should contain:
Unsweetened green tea and other flavored varieties
Sparkling water
Orange juice that is fortified with calcium
Fresh fruit juice
[sc:Adsense336x280 ]