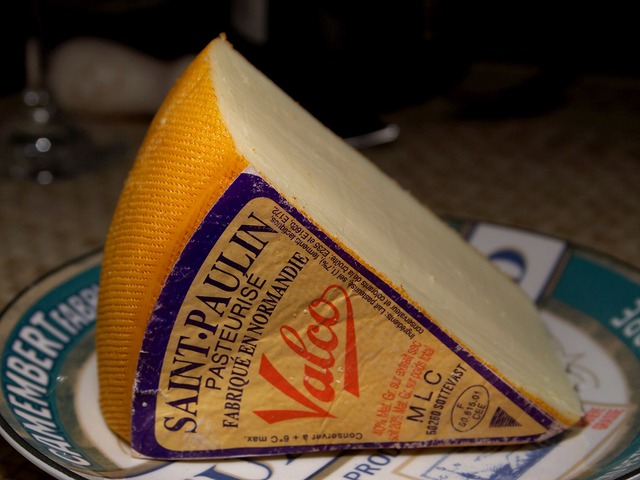 Want To Eat Out? Here Are Some Healthy Take Out Food Options To Consider.
Eating at home is by far cheaper and healthier than most outside food joints but when the hustle and bustle of life limits your time and energy, a take out food becomes our best friend. More often than not the mind considers 'take-out' and 'unhealthy' to be synonymous. In my case, my mind is pre- programmed to think of take-out as pizzas or Asian food, both of which you would be surprised to know have significantly healthy options added to the menu.
[sc:Adsense336x280 ]
For the average person eating healthy is a daily consideration and with fast food restaurants and chains sprinkled on every corner of our streets sometimes ease and convenience replaces health as we just itch to fill our grumbling tummies while we curl up on a sofa and let the day was from our weary bones. Not to worry there are several options for the healthy take out food.
Here is a list of healthy take out food and meals you can try:
1. Garlic Broccoli Shrimp/ Ginger Broccoli Chicken with Brown Rice (If you are ordering Chinese)
Seafood is packed with omega 3 fatty acids which are an essential fat for the body that protects the heart. The broccoli, usually lightly steamed, is rich in iron and fibre and the brown rice gives sufficient whole grains which are recommended each day. If you are allergic to seafood then you can replace the shrimp with ginger broccoli chicken which is just as delicious and gives a healthy serving of protein.
2. Spring Risotto (Italian)
When most of us think Italian we think pastas and wine. Pastas are loaded with proteins but also come high in calories, something most of us will want to avoid specially if It's at the end of the day when the body will not be doing much work. A Spring Risotto comes packed with a zesty cup of rice and beans covered by exquisite Romano cheese and a slice of lean chicken breast grilled with olive all. In this meal, you get protein, iron and fibre and you can add your choice of wine to top it off. This packs about 300 calories.
3. Chicken Tikka with Brown Basmati Rice (Indian)
One of my favourite things about Indian food is that they tend to use cayenne pepper which not only adds flavour and zing it is also very good for cleansing the urinary track and keeping the muscles of the heart upbeat. This said skip the curry and coconut based foods at the Indian restaurant and go for chicken tikka with a dash of cayenne pepper and the jasmine rice or brown basmati which are high in fibre.
4. Sushi and Saki (Japanese)
Sushi is another one of my favourites because it is low in calories, high in nutrients and leaves you feeling full- it is by far a healthy take out food. If you go sushi I would suggest the salmon and avocado rolls with brown rice. Salmon has always been considered a superfood for the nutrients it has especially omega 3 fatty acids and couple with avocado and brown right you get healthy protein and fibre.
5. Green Papaya Salad, Two Summer Rolls and Two Chicken Satay Skewers (Thai)
The unique appeal Thai food has is that it uses regular everyday foods we would grab on the go and turn them into exotic meals with a difference and they do not run a hefty bill. Starting with a salad is always recommended as it gives you the chances to fill up on fresh foods high in iron and anti-oxidants and the papaya takes away the monotony of regular salads. You have your chicken skewers which have a bit of olive oil and your summer rolls to give a bit of starch and carbs. Calorie count for this meal is about 350 making it a definite healthy take out food.
[sc:Adsense468x60 ]
6. Chicken Fajitas with a Tortilla (Mexican)
Mexican food provides a kind of oral melody that leaves you feeling like your mouth had just been immersed in the culture. Mexican tortillas are high in carbs and fibre and if you have ever travelled to the country you will realize how important tortillas are to their diet. The chicken fajitas are served on grilled tortillas not fried ones and so is healthier while the chicken is also grilled with a healthy dose of peppers (cayenne, chilli) which are packed with nutrients and have medicinal properties.
7. Thin Crust Veggie Pizza
Who doesn't love a good pizza? I didn't until hunger saw me standing at a pizza counter one night cringing at the thought of all that oil and cheese to be consumed when I was introduced to the thin crust veggie pizza. I would not have even considered pizza to be a healthy take out food before this. The thin crust is fun and tasty while dropping calories in comparison to its puffy colleague. And any pizza can be healthy once you build it right, so let them pack it with vegetables and you will be good to go.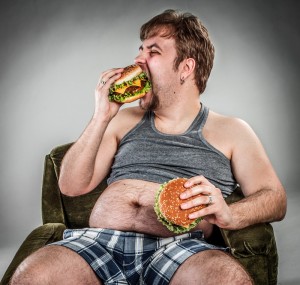 Eating out isn't always unhealthy you just have to ask for the healthy options that are readily available on almost any menu. Healthy take out food exists so don't feel too bad about eating out every now and then.