Expert Advice: 10 Key Ingredients You Must Know To Lose Weight
Mastering the art of eating well is the key to losing weight. It takes dedication and time to figure out how to balance your eating habits and form a diet that works for your body and your hectic schedule. You want to eat foods that are good for you, but you also want to make sure that they are foods that you like and can stick to eating.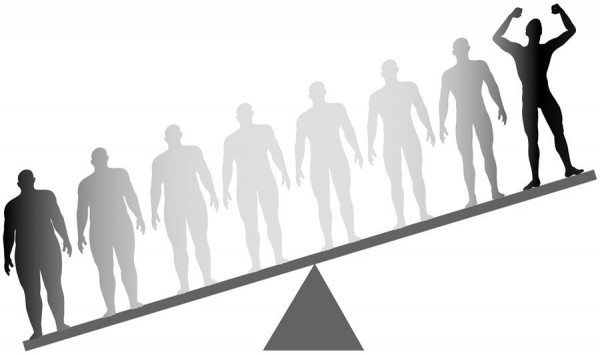 It can be difficult to find this balance on your own. However, there are some foods that are rich in omega 3 fatty acids that can kick your diet into high gear that are also delicious, and you're in luck because we are about to share these secrets with you! Keep reading to find out about ten key ingredients that you should go pick up at the grocery store ASAP!
1. Water
H2O is a tried and true staple of lose weight for one reason, it works. If you want to lose weight then you need to drink water every single day, multiple times a day. Start every single day with a glass of water. Then you can start working it into your day and replacing sugary drinks that had before with a glass of water.
It helps you lose weight by lowering the amount of water that your body retains, as well as helping you to break the habit of overeating, water being a natural rejuvenator also helps to cure signs and symptoms of wrinkles. Many people eat when what their body actually craves is water. If you drink a glass of water before eating every meal throughout the day you will find that you eat much less and become full much more quickly.
2. Sweet Potatoes
This starchy vegetable is a great ingredient for weight loss for many reasons. Its sweet flavor and naturally creamy texture when baked make it a treat to eat. It is low in fat, keeps you full, and includes a host of vitamins and minerals that your body will be thanking you for. It contains Vitamin A, Vitamin C, potassium, fiber, and much more!
3. Blue Berries
This is another ingredient that can help you form a balanced diet. You can wash them and eat them as a healthy snack or add them to a healthy smoothie. They contain antioxidants which help to keep your cells healthy, fiber, and many vitamins.
4. Chicken Breast
When you are seeking to lose weight you need to add protein to your diet. But you also want to avoid high protein foods that are also high in fat. Grilled or baked chicken breasts are the way to go. They are ultra-lean, keep you full, and are a great protein packed food to eat after a hard workout.
5. Kale
It may take some time to get used to, but kale is wonderful for losing weight. It does have a rather potent taste but it is also packed with nutrients and fiber that will help you feel satisfied.
6. Brown Rice
This is a great alternative for those who have trouble losing weight because they are hooked on white carbs. Brown rice is a complex carb. It takes longer for your body to digest it than carbs like white rice. A great trick is to switch out your white pasta, for pasta shells that are made with brown rice!
7. Grapefruit
This fruit is good for your body and your brain. It is packed with Vitamin C, and folic acid which is good for the functioning of the brain. Grape fruit also helps to combat early signs and symptoms of Depression. Similar, results can be get using depression pills such as A2X, etc. One should go through the A2X reviews present on the internet to know more about the product.
8. Dark Leafy Greens
Trade in your iceberg lettuce for leafy greens. They make for better ingredients in you salads. They also enhance leptin, which is a hormone that helps to control hunger.
9. Oatmeal
This is a great way to start the day. Oatmeal will fill your body with healthy fat, fiber, and even protein.
10. Dark Chocolate
This is no joke! An important part of losing weight is making sure that you don't that you don't deprive yourself of things that you love. Dark chocolate doesn't have the milk and added sugar of milk chocolate but it is just as rich and decadent.
Related Video: Top 6 Workouts to Tone Your Body
[alert-note]Author Bio: Kelly Everson is an American author and having MA in English literature. After spending time as a writer in some of Health Industries best websites, she now works as an independent researcher and contributor for health news related website like Consumer Health Digest. In her spare time, she does research work regarding Beauty and Women Health, Fitness and overall health issues, which acts as a fuel to her passion of writing. When she is not researching or writing, you can find Kelly staying active, whether it be practicing yoga or taking swimming classes. Connect with her on Facebook and Twitter.[/alert-note]