You don't need to be an expert when applying eye shadow. Know how to apply eyeshadow on your lids.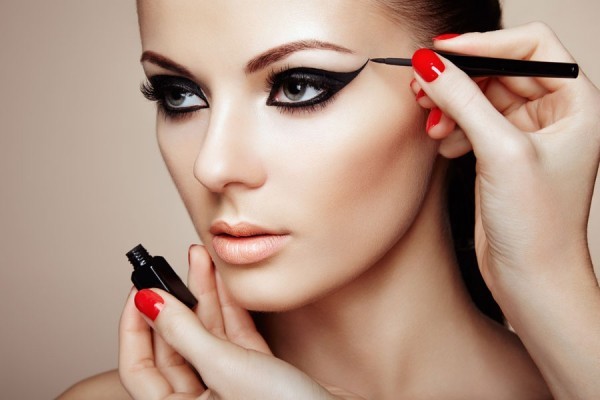 Before applying eye shadow, we need to complete a few steps. At first we need to apply eye primer on the eyelid. It will help in having the eyeshadow for a long time on the lid. Then we should apply the base which will help in revealing the true color.
[sc:336×280 ]
Applying Eye Shadow
We need an eyeshadow brush for applying eyeshadow. Eyeshadow palettes are available in different colors. You can choose shadow palettes. Single shadows are also available. You can combine three colors. Take the nude color or highlighter shades and apply this to the inner part of your eye. Take one-step darker color than the fast color. Then apply it over your eyelid properly. You need to fill up the middle part. After this, you need to take the darkest color and apply this to the outer part. Then you need to blend the colors for removing the harsh lines and outer edges. But you don't need to blend the eyeshadows too much. You can darken your crease by applying the darkest color. In this way, you will be able to fill up the eyelids. By following this way, apply the light to dark eye shadows on your eyelids carefully.
Optional: STEP BY STEP EYESHADOW TUTORIAL (FOR ALL EYE SHAPES)
— how to apply eyeshadow videos — I found on youtube.com
Things You Need To Consider
[sc:300×250 ]
When applying eye shadow, you need to choose pigmented shadow. You can choose branded shadows for eye makeup. Some non-branded eye shadows are also available which are pigmented. Another important thing is the brush. Correct eyeshadow brushes will help you in applying the eyeshadow properly. You need to wash your brushes after using it which will help you to apply eyeshadow for the next time. Loose powder is highly pigmented type of eye shadow that is not easy to control. On the other hand, you can apply the cream shadows easily.
Choosing Eyeshadow Color
It is not necessary to have so many colors for applying eyeshadow like a professional artist. You need to have a light color, a medium color, and a dark color. It will help you in applying the shadow beautifully. You can also choose the nude colors like gray, brown. Choose the color which will appeal you or which will match your style. In this way, you can choose colors for you.
Other Facts
When you are learning how to apply eyeshadow, you should also know about applying eyeliner or Kajal for completing total eye makeup. It is also necessary to do face makeup when doing eye makeup. You can do simple face makeup when applying eye shadow. This will give a gorgeous look.
[Related: Eye Makeup for Brown Eyes for Looking Incredible / Routines For Apply Eye Makeup For Blue Eyes]
When you are going outside for a party, you need to know how to apply eyeshadow, how to look beautiful. It will help you in getting the attraction of people. Perfect color combination of eyeshadows will help to represent yourself beautifully among all other people. Video tutorials are also available on the internet. You can also practice by watching those tutorials. It will help you a lot.