Technology advancement seems to have significant impact in the cosmetic industry. Beauty brands are continually embracing online marketing strategies including social media and internet retailing. Over the past two decades, internet sales of cosmetic products were very little, but LamineLahouasnia, a retailing analyst, says there has been a rapid growth in e-commerce in the past decade. When it comes to beauty and personal care, Imogen Mathews, a cosmetic consultant, says that this category has underperformed against other products sold online. Here are various ways through which technology can help improve the performance of beauty industry: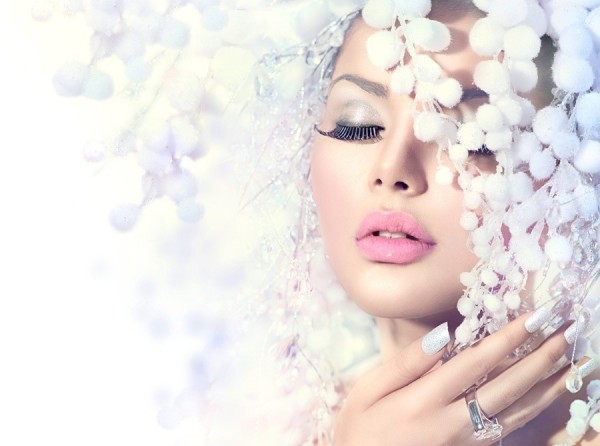 Expanded Retailing
Gone are the days when willing customers had to move from one block to the other looking for cosmetic products that suit their beauty needs. Technology has made it easier for consumers to search for their preferred brands with just a few clicks from the comfort of their homes. Orders are made online and customers can chose from a wide range of beauty products at any online retail center. In addition, beauty fans can check on users' experience and comments to get a clearer picture of the benefits of their select cosmetic brands. In reference to Nelsien data released in February 2015, the number of consumer shopping trips for cosmetic products via internet increased by 15.4% from June 2014. It is expected that this figure will continue to grow every year.
Ease Selection
Customers not only have easier access to information about their preferred brands, but also are in a better position to select the appropriate products that suit the needs of their skin and personal choices. Cosmetic industries have come up with websites with every details about their products to enable their customers have easy access to all the ingredients of a particular brand. Technology innovations has enabled the establishment of inbuilt cameras on personal computers, iPads, laptops and other electronic devices to detect elements of the user's face to enable them in coming up with the right products for their skin. For instance, Holition, the London-based agency that has come up with this innovation, is exploring for new ways to establish augmented reality.
Improved Customer Convenience
We live in a busy world and it can be difficult to get enough time to move around from shop to shop looking for a cosmetic brand that meets your needs. In the quest of a beauty product, you are after something that will suit your skin type, color, fragrance and other personal preferences. Previously, beauty product companies thought that fragrance could not be sold via internet because consumers could not get a chance to try a product. According to Lahouasnia, planned purchases such as fragrance, which have been made possible by technology, have enormous potential online as customers can get an opportunity to shop around. He believes that the evolving online landscape can change all this, with same day delivery and lockers, giving consumers a chance to pick up their items at their own convenience.
Enhanced Innovation
Cosmetic companies are giving users platforms where they can share their own experience after using particular products. These platforms which also provide free trial periods are of enormous help for beauty companies in enabling them to fine-tune their products to meet potential users' needs across the globe. In addition, it will enable these companies to come up with more personalized cosmetic brands bearing in mind consumers' personal preferences, skin type and color. Technological innovations are also an added advantage to consumers as they will get an opportunity to purchase their preferred brands from retail points with fair prices.
Ingredient Formulations
By embracing technology, beauty companies can carry out more research on the effects of ingredientsin their products. This will enable them to identify beneficial ingredients and their rations in cosmetic brands that effectively improve particular skin types for more personalized formulas. This is also a golden opportunity for beauty industry to pinpoint what particular ingredients can help in alleviating and preventing certain skin problems due to environment, sun damage, genes, and other contributing factors.
Increased Authenticity
According to Will Davis, director of Studio Davis based in London, Technology has surfaced users with viewing data on social media, including Instagram, Twitter, FaceBook and other online sites like YouTube on high-end products to take notice. Davis believes that this approach enables brands to build their reputation and authenticity, based on real people narrating their personal experiences. This is as opposed to traditional marketing where paid clients and other consumers had a chance to only share what worked for them, Davis added.In other words, technology can prevent biased and misinformed advertisements by cosmetic companies that used this approach to lure unsuspecting consumers into buying brands that could not meet their needs.
Conclusion
Technology appears to be revolutionizing everything and if the beauty industry embraces it, it can help to revolutionize and act as catalyst for their businesses as well. This is good news to consumers as they will be in a better position to make wiser decisions when choosing their cosmetic brands. It is also an opportunity for the beauty industry to make investments in products that can be helpful to their target users. This means beauty companies will be competing against each other while exchanging helpful information to come up with the best products for users across the globe.
Reference:
https://www.women-interests.com/professional-grade-skincare-recommended-by-dermatologists
https://www.fashions-update.com/an-innovative-approach-to-skincare-treatments/
https://www.in-cosmetics.com/Online-Press-Centre/Normal–Industry-articles/GCINew-developments-in-social-media-and-their-impact-on-the-cosmetics-industry/
[alert-note]Author Bio: Kelly Everson is MA in English Literature and an American Author. Her work comprises of articles appearing or forthcoming in over a dozen health care websites covering beauty skin care, weight loss, diet and overall men's & women's health. When she's not educating strangers with her writing, she's most likely researching about new discoveries from daily online magazine related to health, fitness, technology and beauty industry. You can see more of her work at ConsumerHealthDigest.com. Connect with her on Facebook and Twitter.[/alert-note]