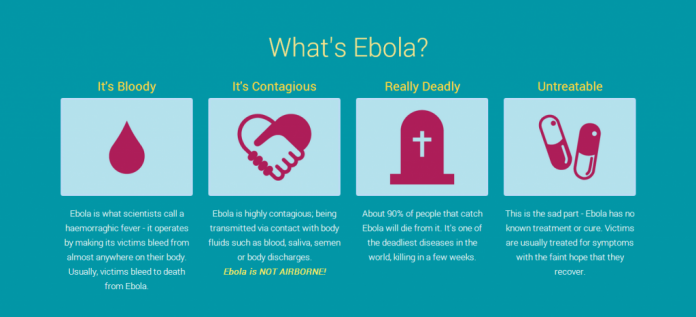 Every once in a while, a disease causes am outbreak and things can get kind of scary. Many people remember the avian flu, the swine flu and even SARS. This time, it's something called Ebola which is currently ravaging Western Africa … How to prevent Ebola virus?
[sc:Adsense468x60 ]
What You Can Do To Prevent Catching Ebola Virus?
Technically called Ebola Hemorrhagic Fever or Ebola HF, this disease is deadly and no joke. Many people are watching these terrible events unfolding in Africa and this is exactly what you should do to protect yourself from the virus. The first things you will need to know is what Ebola does when someone is infected to prevent Ebola virus from infecting you and your loved ones.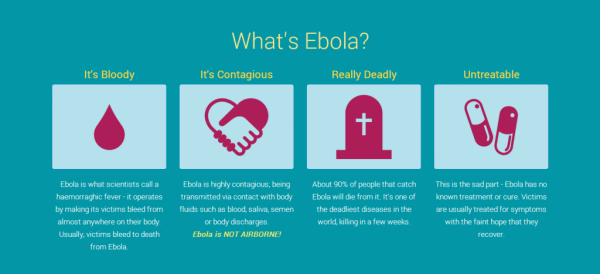 The Symptoms and Signs of Ebola
Even if the disease hasn't been reported in your area, it is best to be aware of the symptoms. These can include but are not limited to:
Sudden and high fever
Stomach aches
Diarrhea
Headaches
Lack of appetite
Tightness of the chest and/or coughing
The onset of Ebola symptoms can occur as early as two days after exposure to the disease or as long as three weeks. If you have been in contact with anyone who is exhibiting these symptoms, make sure that they see their local doctor. It could be something as simple as flu, but it could be the deadly Ebola virus.
[sc:Adsense336x280 ]
Tips for Protecting Yourself from Ebola
As with many viruses and other diseases, keeping clear of anyone who may have symptoms or those whom you know have been in contact with those who are sick is the best policy. If you simply can't do that, then here are some tips on how to protect yourself and prevent Ebola virus:
Wash your hands frequently, especially in public. Touching doorknobs, electronics and other things that many other people have handled is the fastest way to catch a germ or virus.
Keep hand sanitizer on your person at all times and use it frequently in public.
Make sure your family, friends and coworkers are aware of the symptoms of Ebola.
Call your doctor or your local health department immediately even if you have the slightest symptoms of Ebola if it has been reported in your area.
If you come in contact with someone who does have symptoms, do your best not to touch them or their personal effects.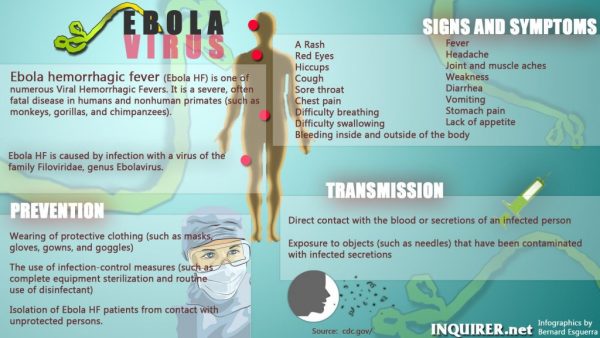 Ebola is deadly and can kill quickly, however not all who contract the disease will die. This makes it imperative that you keep you and your family as safe as possible.
Source : https://www.cdc.gov/vhf/ebola/symptoms/ https://globalnation.inquirer.net/108914/dfa-no-filipino-with-ebola-in-w-africa