Things you need to know when shopping for cowgirl boots for women. Have you decided to adopt the cowgirl look? Well then, there are basic things you will need to know when you go shopping for the cowgirl boots for women. This Old West culture doesn't seem to be going anywhere even after sticking around for this long. The good thing about this trend is that you don't have to be a cowgirl to don it. These boot are worn by different people from different cultures. They have become a stylish wear that no one want to miss out on.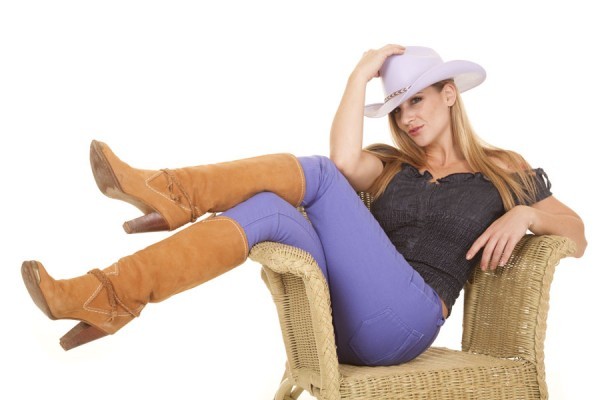 Cowgirl boots for women have become so popular because of their resilience, pragmatism and rugged sexy style. The design of these boots originally came from the Northern European riding boots but with time the boots were slowly transformed to suit different cultures.
[sc:468×60 ]
Have you figured out which cowgirl boots suit you the most? There are factors that if want to pick up this trend you will have to learn. Tips to help you in shopping for the right pair of boots. Boots come in different sizes, colors and designs this makes it totally necessary to know everything about your boots.
Make The Most Satisfactory Choice When Buying Cowgirl Boots For Women
A pair of cowgirl boots has the following parts; counter, vamp, shaft, heel cap, welt and outsole. All these parts come in different designs with every pair of boot. Different brands have different design and therefore you will choose something that compliments your style completely. If you are looking for something more than just a simple boot, you can always get boots made from exotic leather. There are companies that make boots with leather from alligator, ostrich, snakeskin, bison, and stingray. This is perfect if you are looking for something unique that will make you stand out.
What to look for when purchasing a pair of boots:
Heel Height
Cowgirl boots for women have different heel heights. When you are shopping for boots you have to make sure the heel height will be comfortable to walk with. The original cowgirl boot has a heel height of about 2 inches, but currently some boots have close to 4 inches. These stiletto style boots need someone who is comfortable with walking in them. So heel height is an important choice to make.
Toe Style
This is also an important decision when purchasing boots. The wrong type toe style can be a total turn off. There are boots that are rounded at the toe while others are pointy. Contemporary boots mostly have French toes while others are square cut. You will have to make a decision depending on your taste.
Material
Most women have leather cowgirl boots. If you want something exotic and unique that will make you stand out, you can settle for boots made from snake, alligator or another animal skin.
Style
If you are more into original cowgirl style then, you will want traditional boots. On the other hand, women who are just for the trend can always find the modern cowgirl boots.
[button-red url="https://www.amazon.com/gp/search/?ie=UTF8&bbn=679380011&camp=1789&creative=9325&high-price=&keywords=cowgirl%20boots%20for%20women&linkCode=ur2&low-price=100&qid=1415944644&rh=k%3Acowgirl%20boots%20for%20women%2Cp_72%3A2661618011%2Cn%3A7141123011%2Cn%3A7147440011%2Cn%3A679337011%2Cn%3A679380011&rnid=2661611011&tag=ruixinxin-20&x=5&y=9&linkId=MXSUZYUCVGPVGPDK" target="_blank" position="center"]Buy Cowgirl Boots for Women Online[/button-red]
This Old West Style of dressing is something every woman should try out. It will give you an entirely unique look that you don't want to miss out on. At least now you know the basics of buying cowgirl boots for women.