When it comes to Halloween face painting ideas, you need to have the best idea so as to stand out during the party. There are numerous ideas from which you can borrow a leaf and still look amazing. All you need to do is look for that face paint that will look great on you. However, there are some considerations to make before getting that face paint.
Things To Do Before Getting A Halloween Face Paint.
Before you get that painting you want, there are some few factors that you might consider looking at. These factors will help you decide on the type of painting to go for and how it will look on your face. The factors to look at include:
Avoid oil based paints. Oil-based paints are not only hard to remove, but also they clog your skin pores.
To get that sparkle, be sure to use non-toxic fabric based glitter. This will ensure that your skin is not affected by the toxic chemicals found in most glitters.
Use products that are compatible with your skin. Some products may contain harmful chemicals that may cause a lot of skin damage. Therefore, ensure you are perfectly aware of the ingredients used in making that paint and the effect they have on your skin.
Why Should You Consider Face Painting Ideas For Halloween?
Face painting seems to be fun and more so very economical. Nowadays, women prefer to undergo face painting rather than getting costumes. Some of the reasons you might also want to consider face painting are:
Economical. Getting a face paint is not as expensive compared to purchasing a costume. Additionally, a face paint does not have to be done by a professional artist as you can do it yourself.
No lengthy preparations are required. For face painting, it is possible to come up with the design and draw the painting on the day of the party. In addition, getting the painting done takes a short time.
Personal design. Unlike costumes where you have to get it readily made, with face painting you can choose any design you want. This gives you the opportunity to create that design you have always wished for.
Face Painting Ideas
Face painting ideas can be instigated by various factors. This gives you the opportunity to have a painting of something you are passionate about. Some of the ideas you might consider trying out include the following:
1. Half-face face painting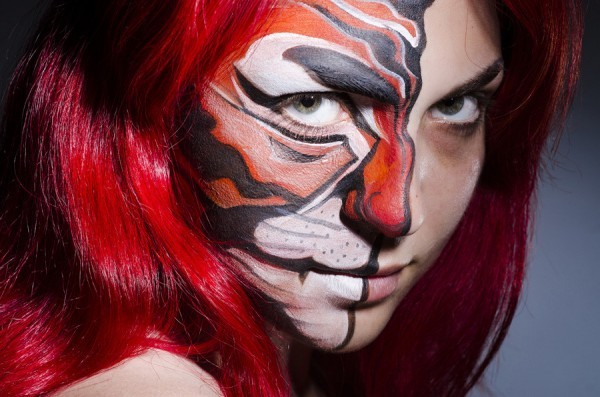 The colors on each side of the face are not similar. This is the perfect opportunity to have two paintings on one face.
2. Tiger face paintings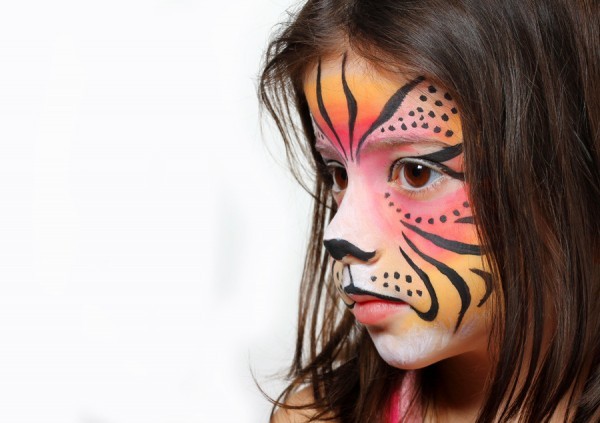 Having a painting of the tiger's face on you is a great experience. The multiple colors will give you that catchy look.
3. Foot in mouth painting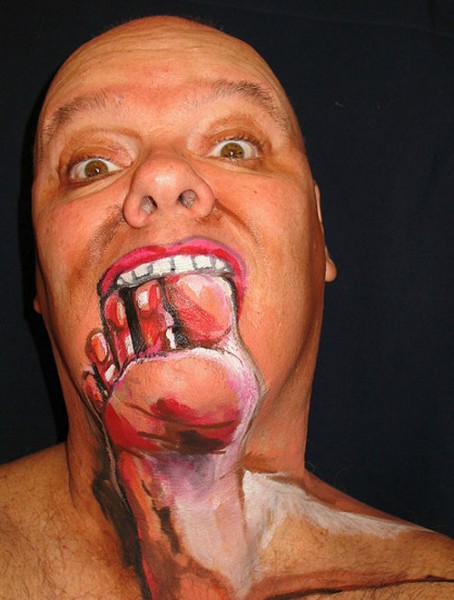 Image: freshdesignweb.com
Just like the name suggests, the painting resembles a foot in the mouth. As a matter of fact, this is one of the unique paintings.
4. Butterfly face painting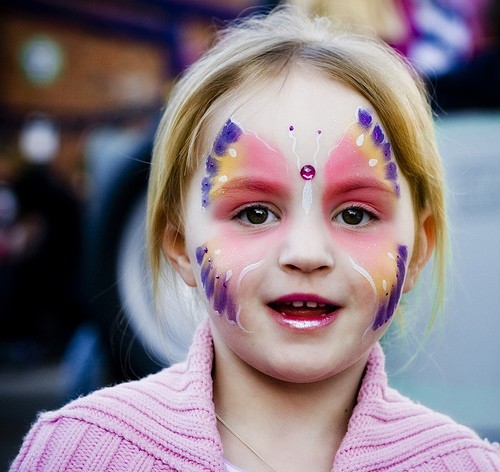 Most women love butterflies. There are different butterfly designs that you can choose from and one thing for sure, the butterfly painting never disappoints.
5. Peacock face painting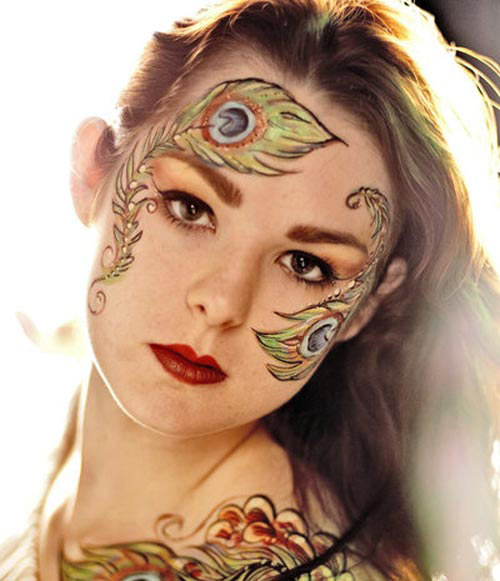 Image: freshdesignweb.com
The peacock symbolizes beauty and pride. In addition, the peacock painting can be done in different designs too.
6. Cool girl face painting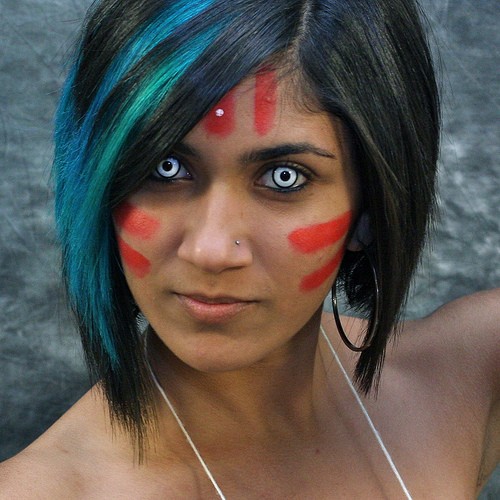 Most Halloween parties are about looking scary. However, you still can stand out by doing things differently. The cool girl face paint is the way to go.
7. Fantasy face art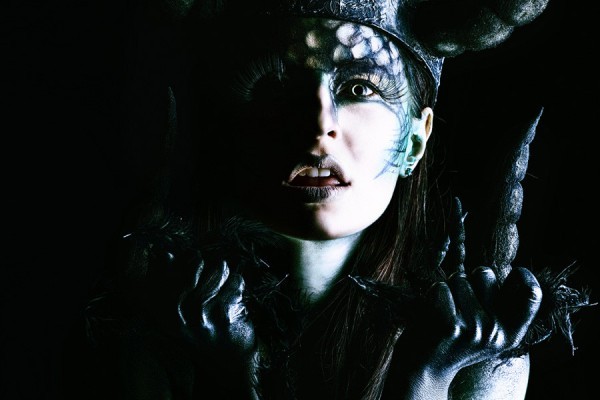 For those who love the rainbow, this is the perfect opportunity to also show your love for colors. The fantasy face art involves the use of different colors that will make you look conspicuous and colorful too.
8. Wolf face painting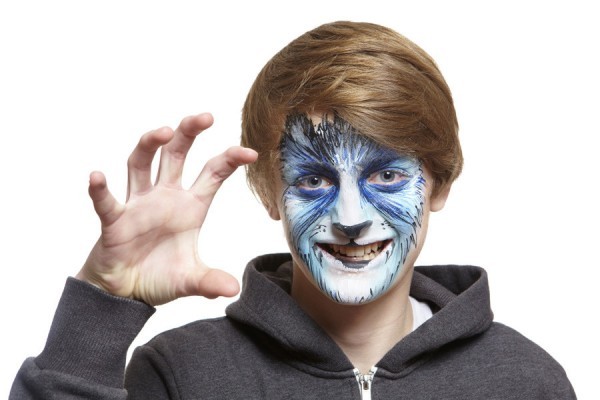 The wolf painting is one of the unique face arts since it is not only scary, but also cool. In addition, different colors can be used to make a painting.
9. Dragon face painting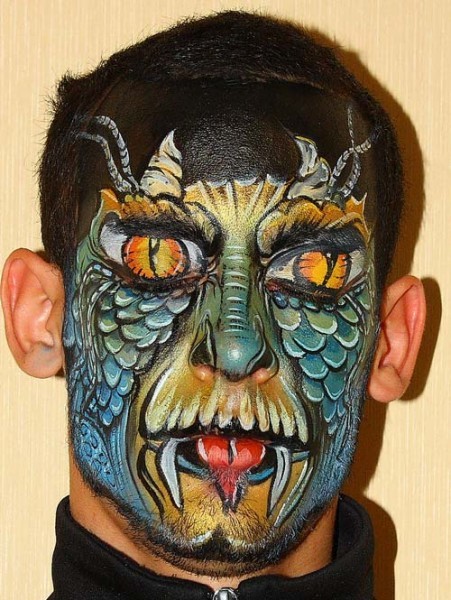 Image: freshdesignweb.com
For those who love being wild and still look cool, this is the perfect way to do so. The dragon painting gives you that distinctive look.
10. Night owl face painting
Image : Pinterest.com
The Halloween party is all about being unique and having fun. The owl painting will make you look stylish and also unique.
Conclusion
There are numerous Halloween face painting ideas from which you can choose from. All that is required of you choose the painting that satisfies your tastes and preferences.