Avocados contain high amounts of healthy monosaturated fats besides being high in minerals, vitamins and fiber. Many know Avocado to be a smooth buttery fruit, however, what many people do not know is that the fruit has high amounts of antioxidants, and it is the perfect complement to any meal.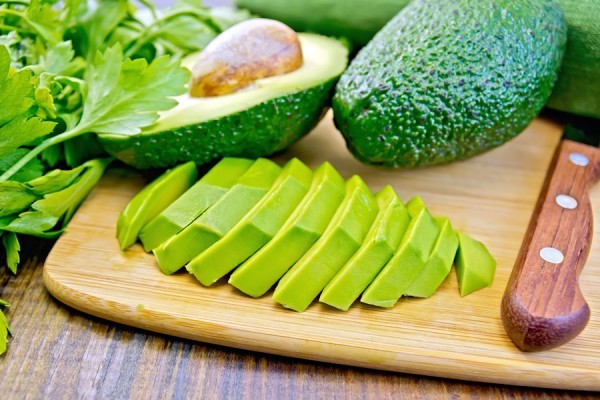 Recent studies and research has shown that Avocados can be used to combat some certain forms of cancer. Well, there are some Avocado recipes that you can come up with which can be of great benefit to your health. These recipes include;
Avocado, Lettuce and Tomato(ALT) Sandwiches
This particular avocado recipe provides you with heart –healthy fats found in the avocados. It is the perfect recipe for vegetarians who want to have a light but nutritious lunch.
Ingredients
Fat-free Mayonnaise
Whole grain bread
Tomato
Swiss cheese
Avocado.
Cucumber
Romaine lettuce
Preparation
Spread the fat-freeMayonnaise on eight slices of bread.
Make a layer of lettuce leaf, tomato slice, avocado slice, three cucumber slices and one cheese slice on four slices of bread and then top with the remaining four slices of bread.
Cool Southwestern Salad With Corn and Avocado
From the name, one can make out that this is one of the best ingredients which one can come across. This salad contains a combination of fresh summer corn, buttery avocado, pinto beans which are rich in proteins. You, therefore, can imagine how beneficial this type of salad can prove to be.
Ingredients
Avocado
Cumin
Salt
Romaine lettuce
Limes
Baked tortilla chips
Red onion
Cilantro
Fresh corn
Olive oil
Pepper
Pinto beans
Preparation
Combine heads of romaine lettuce with 1 chopped avocado, 1 and a half cup of fresh corn kernels, 15ouncescan of pinto beans, ½ cup of fresh cilantro sprigs, ½ red thinly chopped onions.
Whisk together oil and fresh lemon juice cilantro springs, together with ground cumin through pepper in a bowl. After that, drizzle over salad and serve with chips.
[sc name="NativeShoppingAds" ]
Grilled Chicken Salad with Avocado and Mango
This salad is low in calories which make it the perfect healthy salad. The combination of avocado and tangy mango creates an entirely light lunch. That is not all; the mango soy sauce ingredients help add an excellent kick.
Ingredients
Chicken breast
Cooking Spray
Avocado
Mango
Salad greens
Ginger
Soy Sauce
Limes
Olive oil
Mango chutney
Preparation
Prepare grill
Combine juice, oil, soy sauce, chutney and ginger in a small bowl. Place the chicken breast on a large plate and pour ten tablespoons of oil mixture over the chicken. Turn the chicken breast so as to have a full coat of the oil and then let it stand for 5 minutes.
Place the chicken breast on a grill rack which has been coated with cooking spray. Leave each side of the chicken to cook for about 4 minutes before turning it.Make sure that you brush the chicken with the oil mixture before turning it. Slice the chicken into strips.
In 4 serving plates, arrange avocado, mango, and greens. Place the chicken pieces over the greens and then drizzle the reserved dressing over the salads.
Cilantro-Lime Shrimp Tacos
In this particular recipe, the avocado's creamy texture acts as the perfect replacement for the mayonnaise and cheese based salads. Avocados, as we have seen are rich in heart healthy fats which can help in keeping you slim and healthy.
Ingredients
Black beans
Salsa verse
Cilantro
Shrimp
Scallions
Red bell pepper
Tortillas
Avocado
Black pepper
Preparation
Combine avocado, beans, shrimp, and scallions. Seasons the mixture using pepper. Using a second bowl, mix lime juice, cilantro, and salsa. Toss the shrimp mixture with ¼ cup of the salsa mixture.
Arrange the tortillas on the asafe plate in a microwave in batches of two. Place a damp paper towel on the tortillas and microwave at High for about 30 seconds.
Take 3-4 strips of the pepper and arrange them in the center of each tortilla. Top it with 1/2 cup of shrimp and bean mixture. Take the salsa verse mixture and drizzle a tablespoon over each taco. Lastly, serve it with cilantro and lime wedges.