Your skin happens to one of the most important organs in your body. It speaks much about your overall wellbeing too. You probably want to have a baby skin if yours happen to be rough or dry. Many people get sick and tired of harsh skin that is subject to undesired skin conditions.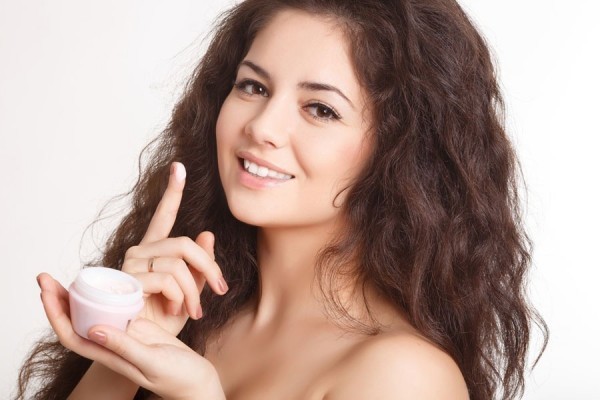 If you are one of them, there is some good news. It is possible to have a smooth skin by using some simple everyday tricks.
1. Cleanse Everyday
Skin experts recommend that you should cleanse your skin at least twice every day. It is best done on waking up in the morning and before you go to bed. Makeup, germs, dirt and other impurities need to be washed off before bedtime. This will ensure that the pores are opened up to prevent clogging. A good way to cleanse your skin is through a soap-free facial or body wash. You can also use a facial cleanser of your choice that fits your skin type. Make sure you wash your face with a soft cloth or face washer that can affect the sensitive skin. People with sensitive skin type should avoid regular washing as it can trigger irritation.
2. Exfoliate Every Week
Weekly exfoliation is ideal for the removal of dead skin cells to enhance a smooth appearance. It also helps remove blotches and impurities from you skin surface for a soft touch. It is important to look for adefoliant formula that is not too harsh on your skin especially if it is the sensitive type. Alternatively, exfoliate after every two weeks. Too much exfoliation or pressing too hard can increase the sensitivity of your skin or cause irritation or redness. You can peel using a scrub or make your own at home.
3. Moisturize Regularly
Moisturizing your skin on a regular basis is a top secret to thesmooth, radiant skin. You should go for moisturizing cream or lotion that suits your skin type and switch to a different one when the need arises, especially as you age. To moisturize effectively, ensure that you apply the cream or lotion before leaving the bathroom after you tap your skin dry. This is because the moist air condition in the toilet will help in opening up your pores.
4. Always Wear a Sunscreen
Regardless of whether the weather is fair or you plan to remain indoors, always ensure that you put on a sunscreen every morning. Exposure to harmful rays of the sun can affect the smoothness of your skin. That is why you will find babies have smooth skin because they have not been exposed. Wearing a hat and covering up with long sleeves and longlegs clothing can be protective as well.
5. Have Bedtime Routine
Moisturizing everybody area that you want to feel smooth is another secret to thebaby-soft skin. Dry areas such as the feet, knees and elbows will feel softer the next morning if you slather them with cream or lotion before bedtime. If you find that the moisturizing product will get soaked by your beddings, wear clothing to help keep the product on your skin. Don't go for clothing that can leave you hot or sweaty.
6. Manage Stress
Stress is part of life, and many people undergo it from work, family conflicts and lack of relaxation among others. Stress can trigger premature aging of your skin if unmanaged. It accentuates wrinkle formation taking atoll on your smooth skin. However, you can manage stress by in many ways like exercises, relaxation, meditation and healthy diet among others.
7. Control Your Weight
A healthy weight is not only good for your overall wellbeing, but also for a smooth skin that is not saggy or wrinkled. You can manage your weight through regular exercises and healthy diet. To prevent weight gain, go for ahealthy diet rich in vitamins while avoiding starchy foods and unhealthy fats that can damage your skin as well. Foods rich in vitamins are loaded with antioxidants to help fight free radicals that account for several skin problems.
8. Avoid Too Much Makeup
Although the use of makeup can help improve the appearance of your skin, too much of it can trigger some skin conditions. Too much makeup can clog the pores of your skin and increase the risk of acne among other problems. The best way to use makeup is to apply the least amount possible to get the desired look.
9. Apply Skin Supplements
Slathering your skin with supplements rich in ingredients such as Retinol has been found to effective in preventing wrinkles and smoothen the skin. According to David Colbert, a New York City-based dermatologist, retinolhelps the skin to peel gently to reveal silkier and supple layers. This helps in reducing fine lines, tighten pores and improve skin texture for a smoother look.
10. Remember To Remove Hair
You don't have to shave all your hairs to get smooth skin. However, try to get an appropriate hair removal technique to eliminate hair from certain areas of your skin such as hands and feet. A neatly removed skin often feels soft and smooth.
Conclusion
If you can try the above ten tricks, you will be on the right path to a young-looking and smooth skin all year round. Don't hesitate to consult an expert if you have a condition that is restricting you to smooth skin.
References:
https://www.consumerhealthdigest.com/beauty-skin-care/
https://www.thebeautyinsiders.com/coconut-oil-can-make-you-prettier.html
https://www.glozine.com/lifestyle/health
[alert-note]Author Bio
Kelly Everson is an American author and having MA in English literature. After spending time as a writer in some of Health Industries best websites, she now works as an independent researcher and contributor for health news related website like Consumer Health Digest. In her spare time, she does research work regarding Beauty and Women Health, Fitness and overall health issues, which acts as a fuel to her passion of writing. When she is not researching or writing, you can find Kelly staying active, whether it be practicing yoga or taking swimming classes. Connect with her on Facebook and Twitter.
[/alert-note]