Why should women settle for clothes that don't turn heads and make them glitter? It actually doesn't make any sense. A woman is exceptional in so many ways and the way she dresses says so many things about her.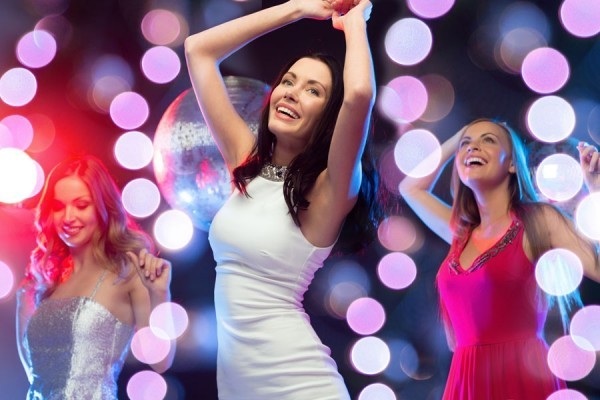 If you have gone shopping, you should not hesitate to pick sexy clothes for women that will turn heads in a positive way.
[sc name="NativeShoppingAds" ]
Being attractive is not a crime, and no woman should find themselves dressing in a way that makes everyone think she hates her life. The only thing you should do is, to keep completely sexy but very decent. 
It's not true that if you dress in a sexy way it means that you are not respectable woman. Whether it narrows down to slits, sleeves, revealing some cleavage or anything else it should be sexy and worthy.
For most women when it comes to dressing up in an outstandingly sexy way, the sky is always a limit. Dressing up should be a woman's "first" priority. Reveal your seductive side with sky-high slits that is if you are shopping for dresses or skirts. Let your dressing style beg for attention and make you glitter like you should.
Universal Tips For Dressing Sexy
When it comes down to sexy clothes for women and accessories, there are some basics things that apply to most women that you should try out. Here are some of the tips:
Don't Forget To Have It Red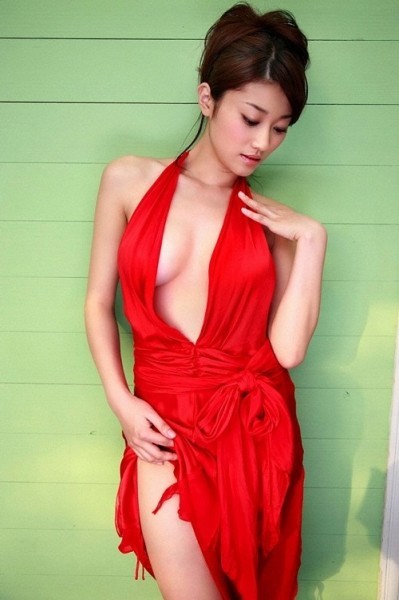 For most women red is very exciting and makes them more confident. When you are dressed in such a way that you ooze confidence, you will undoubtedly turn all heads of both women and men. Red shoes, coats, or bags and above all a body-hugging red dress can never fail to put you at the center of attention.
Silver Is Sexy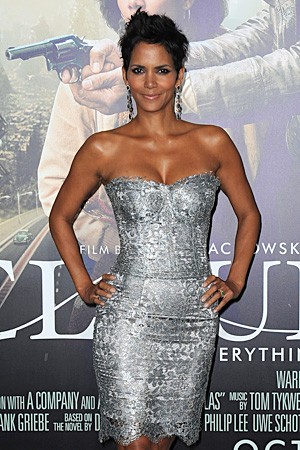 Halle Berry's sexy silver dress
If, for some reason, red is not your color, you should try out silver. Whether it's silver jewelry, shoes, handbags or a dress there is always something sophisticated about it. Adding silver accessories to your dressing style so that it's a bit toned downed gives you a great unique sexy look.
Unique Strappy Sandals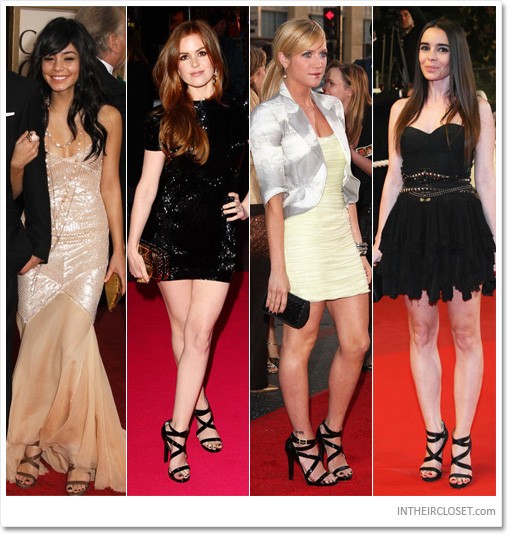 In as much as the trend is that heels equals to sexy, you should stop for a second and consider blending in with flat strappy sandals. There is something extra to strappy sandals, not the elegance, simplicity or cuteness but the sleek sophistication. In addition to all this, it's also very comfy compared to heel.
Have A Dressing Plan
You should set up a dressing plan for the week. To avoid last minute frustrations you should plan on how you will match your accessories, shoes and clothes for a week early enough.
Make It Plain And Simple
Women who don't know how match so many colors just end up looking like clowns. You don't want to look like someone who just got hit by a paint truck. Make it simple, plain but very elegant. Putting on green, red, blue and yellow colors at the same time is a no! No! If at all you want to dress up is a sexy attractive way.
When it comes to wearing sexy clothes for women it all narrows down to simplicity and working with your body type. Do not try too hard, you should also look for some helpful assistance from fashion magazines and definitely think outside the closet.
[button-red url="https://www.amazon.com/s/?_encoding=UTF8&camp=1789&creative=9325&fst=as%3Aoff&keywords=Sexy%20Clothes%20For%20Women&linkCode=ur2&qid=1417572675&rh=n%3A1040660%2Ck%3ASexy%20Clothes%20For%20Women&rnid=2941120011&tag=ruixinxin-20&linkId=GHXGGLJEWMD3F4BF" target="_blank" position="center"]Buy Sexy Clothes For Women Online[/button-red]