Tribal tattoos for women are becoming more popular these days.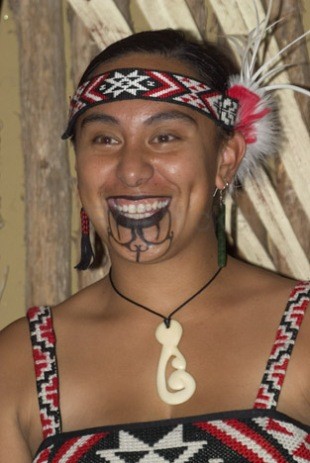 The art of tattoo comes from Moko (Tā moko is the permanent face and body marking by Māori, the indigenous people of New Zealand) – adornment of the skin, practised by Maori people in New Zealand. In these ancient times, tattoos were considered as a sign of adulthood and maturity.
It was believed that only women who could put up with the pain that was getting a tattoo entails could be considered fit to go with the travails of giving birth to a child. Tribal tattoos for women that are wide-spread nowadays, are believed to have been inspired by ancient Maori tattoos.
[sc:336×280 ]
All Images @ Flickr.com
Nowadays there is a variety of designs for tribal tattoos for women. Tribal tattoos are usually a bit masculine. When it comes to tribal tattoos for women, members of this fairer gender can choose whether their tattoo will present their strength and power or if they will show their gentle, feminine side.
Some female celebrities that have feminine tribal tattoos are: Adriana Lima (tattoo on her foot) and Rihanna ( tattoo on her hand ). – Read this: Tattoo Ideas For Women
Let's get back to our topic! We will give you ideas for getting sexy and feminine tribal tattoos. The size (the smaller the tattoo is : the more feminine it looks) and the place of tattoo are what matters the most.
[sc:468×60 ]
Tribal Tattoos Behind Ear: You can have your tattoo behind your ear. Choose a flower tribal design or maybe even a tribal tattoo decorated with a cute star. We guarantee you, it will look adorable.
Lower Back Tattoos: Getting any kind of tribal tattoo on your lower back looks sexy, without a doubt. Pay attention to the size of your tattoos – do not get one that is too big.
Ankle/Foot Tattoos: Getting a small tribal tattoo on your ankle/foot sounds very attractive. Think about all the possibilities. They can range from a tribal star to a cute tribal gecko lizard!
Wrist/Hand Tattoos: The same thing is true for wrist/hand tattoos. They look very attractive and easy to notice too.
Chest Tattoos: One of the most feminine body parts is chest. You can get a tattoo on this part of your body. Guys won't be able to take their eyes off you. (Most Powerful Chest Tattoos for Women)
All Images @ Flickr.com
Some of the tribal tattoo designs for women are tribal rose, tribal tattoo with stars, cylinder tribal tattoo, dreamcatcher with tribal vines, tribal angel wind, etc.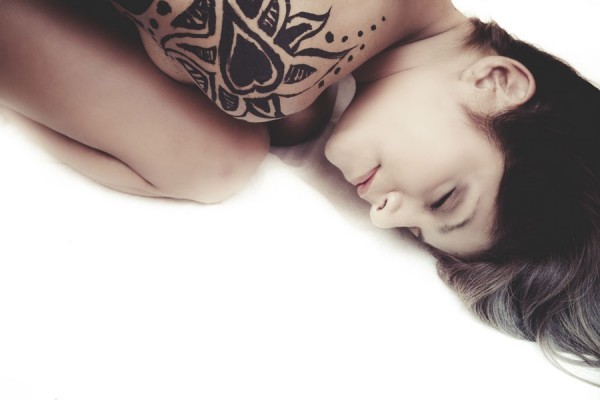 We hope that you a tribal tattoo will be your next ( or even first ) tattoo choice. Tribal tattoos for women are a great way of proving your feminine side and of course, strength. Make sure that you choose carefully, because your tattoo is eternal. There is an old Maori saying : "Taia o moko, hei hoa matenga mou" (Inscribe yourself, so you have a friend in death).