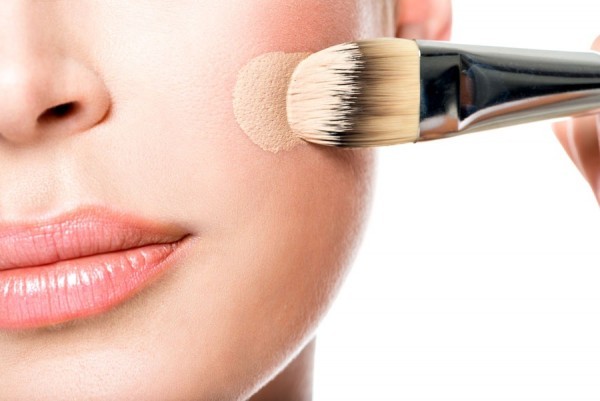 When you are going out for a party, you can't go simply. You need to go there with proper clothing besides having proper makeup. If you don't know how to apply makeup, we will help you through this article.
[sc:468×60 ]
Essential Things For Makeup (Makeup Tips)
There are some products which are essential for doing the makeup properly. The first essential thing is the brush. You can buy brush sets which will contain all types of makeup brushes. Proper brushes will help you in doing makeup perfectly. Then you need to have some makeup products like primer, concealer, foundation, highlighter, bronzer, blush, lipstick, Kajal, eye shadow, etc. All of these will help you in completing your makeup. [Read more: How To Select Best Makeup For Sensitive Skin?]
How To Apply Makeup?
[sc:Right300x250 ]
If your skin is dry, then apply a moisturizer on your face first. If you have oily skin, then you don't need to do this. Then you need to apply primer on your face. It will help in doing the makeup, which will stay for a long time. Then you need to apply concealer on the dark spots on your face and also the dark circles. Then apply a foundation on your skin. If you have a double chin or round shape face, you can do the contouring using the highlighter and bronzer. You can use brushes on your cheeks. Then you need to set the makeup by applying the loose powder or setting powder on it. Then do the eye makeup. You can only try the Kajal. You can also do the eye makeup using eye shadow and Kajal. (Know About How To Apply EyeShadow?) You can draw the eyebrow as well. Then apply lipstick on your lips. In this way, you will be able to do your complete makeup. If you want to do simple makeup, then apply the BB or CC cream. Then apply the setting powder and then use Kajal on your eyes and lipstick on the lips.
Optional: How To Apply Makeup Video – I found this video on youtube.com

Simple EVERYDAY Makeup in UNDER 10 MINUTES!
Important Facts
When choosing concealer, foundation, bronzer, highlighter, blush, setting powder; you need to choose the perfect match. When buying these products, you need to choose the shade which will match with your skin. You need to choose 1 or 2 shade brighter concealer than your skin tone. You should also maintain this while buying highlighter. Bronzer is needed to be darker than your shade. Foundation should match your skin color. Otherwise, your makeup will not be proper. Blush colors are also important to suit your skin. Makeup setting powder or loose powder will help in setting the full makeup properly. So you need to pick up the right shade. After using the makeup brushes, you need to wash those properly. Another important fact is removing makeup. You need to remove your makeup properly before sleeping. So know how to remove makeup besides knowing how to apply makeup. It will help you in maintaining a healthy skin.
Know about how to apply makeup and try the process. Apply this when going outside. Be gorgeous, all the day long. Choose the cosmetics carefully which will give coverage during the whole day. You can choose the branded cosmetics. It will help you in having full coverage.