The benefits of bikram yoga are very many and they differ from pose to the other. You can take different poses according to the size of your body and height too. Bikram yoga is usually practiced in heated rooms (hot yoga) and it majorly comprise of twenty-six poses which are supposed to be performed twice for every session.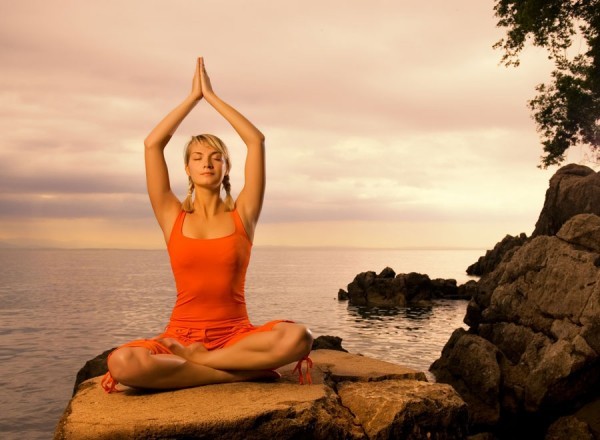 Bikram yoga mostly focuses on breathing exercise. Heated room and time has taken in holding at a given position intensify yoga poses.
[sc:336×280 ]
Am sure you have been having a lot of problems carrying your body and sometimes rejections from your friends due to unpleasant look. Many ladies have been losing their spouses to well-looking ladies with better bodies to handle. If you are among this group, my dear don't worry here the solution comes which needs no training to attain the best look aver.
Benefits People Practicing Bikram Yoga Have
Benefits of Bikram Yoga – In general yoga has psychological and physical benefits. With Bikram yoga, these benefits go further than this. Heated rooms enable the muscles to relax making it easier for them to stretch effectively (bikram yoga practitioners).
Enthusiasts believe that it detoxifies the body and by increasing the body temperature improves the immune system. Heat also makes the blood thinner for easy carrying and circulation of oxygen in the body. Below is a few of the benefits of bikram yoga.
Spine Twisting
Spine twisting can be a challenge to fat people, but continuous exercises will finally make it easier for them.
It improves the flexibility of your spinal cord and the hip joint
Spine twisting increases the circulation of blood and oxygen to the spinal nerves, tissues and veins.
It improves the digestion.
Prevents slip discs.
It also helps tennis elbow.
[sc:468×60 ]
Standing Bow
In this pose, you let one of your legs to support your body and hold on the leg up with one hand and stretch the other one horizontally.
It helps in reducing lower back pain which may be as a result of too much work.
The diaphragm and lungs get opened to facilitating their functions in the body.
It improves the flexibility and elasticity of the spinal cord by compressing it.
Balancing Stick
In this position, your body tends to make a T figure. You just stand by one leg and make the other leg and entire body to be in a horizontal position. This can be done by the other legs for a few seconds.
It aids the flow of blood all over the body at the same time.
Make the kidney, spleen and pancreas active by working them.
This pose is very crucial as it works the nerves, muscles, and the circulatory system
The legs becomes strong and the lower part of the body (abdomen).
The arteries get cleared.
Half Tortoise
Can you afford to do this?
If you can't due to big tummy, try the bit per bit and you will benefit a lot.
It provides the highest relaxation that your body needs.
It is good for asthma and emphysema due to its effects in stretching the lower parts of the lungs.
If you are suffering from flatulence, indigestion or constipation, you automatically get cured.
As you realize Bikram is not just yoga, it has very crucial importance in our body organs. The benefits of bikram yoga are numerous and you cannot exhaust them this is just a handful l. Let your body direct you; listen to it to minimize overworking yourself and injuries that may arise during the practice more especially to the new ones.