Chicken is an absolutely versatile protein source which can be prepared in many endless ways. Even so, some of these preparation methods are not healthy, and they can pose adverse effects on our health, and this occurs when the chicken is fried and therefore loaded with a lot of unhealthy fats.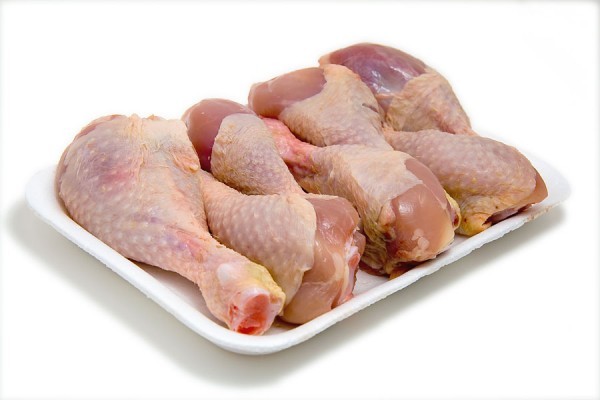 However, there are various methods you can use to prepare chicken leg into a healthy and also delicious meal. The chicken leg can be used in preparing awesome meals for different situations be it a casual dinner or even a celebration party.
Chicken leg, which is famously known as the chicken drumstick is the chicken piece with the most flavor and it has proven to be the most favourite chicken parts of many.
Well, here are some chicken leg recipes that you can go for;
Dry-Rubbed Memphis-Style Grilled Chicken
This type of chicken leg recipe is usually prepared in a simple way which involves spice rubbing, smoking and sprinkling the drumsticks with seasoning before serving.
Ingredients
2 tablespoons of brown sugar
2 tablespoons of dry mustard.
6 tablespoons of sweet paprika
2 tablespoons of ground cumin
2 tablespoons of yellow mustard
 Kosher salt.
1/4 c white vinegar.
2 tablespoons of celery seeds.
2 tablespoons of yellow mustard
1/4 c white vinegar
Pieces of chicken drumsticks
baked beans and cornbread for serving
Preparation
Whisk together pepper, brown sugar, paprika, garlic powder, celery seeds, cumin, 4 tablespoons of salt and dry mustard in a bowl. Take a 1/4 of the mixture and transfer it to a second bowl. Take the remaining mixture and apply it all over the chicken drumstick and leave it for around 15 minutes.
Heat the grill in a low to medium heat. Whisk the mustard, vinegar and ½ tablespoon of salt in a small bowl.
Place the drumsticks on the grill, with its bone side down. Leave it to cook thoroughly.
Brush the drumstick using the vinegar mixture. Use the remaining ¼ cup mixture to sprinkle the chicken drumstick. Serve the chicken leg with baked beans and cornbread
[sc name="NativeShoppingAds" ]
Chicken Osso Buco
This chicken recipe is one of the healthiest chicken recipes even though it is traditionally made with veal shank. It has little fats and sodium primarily because it is prepared using only two tablespoons of olive oil, therefore leaving the spices to do the magic instead.
Ingredients
4 chicken legs
1 large onion
¼ cup of all-purpose flour
3 clove garlic
2 medium carrots
A small bulb fennel
2 tablespoons of olive oil
Kosher salt
1 tablespoon of grated lemon zest
A Can of low sodium chicken broth
1 cup of orzo
1 and ½ tablespoon of chopped fresh rosemary
Preparation
Heat your oven up to 325 degrees Fahrenheit. Place the chicken legs and flour into a resealable plastic bag and then shake the bag so that the chicken legs get a flour coating. Heat oil in a large ovenproof skillet over either medium or high heat. Place the chicken legs to cook, making sure that you turn it from time to time until it browns. Take the chicken from the cooking vessel onto a plate,
Reduce the heat in the oven to medium. Add carrots, 2 tablespoons of garlic, and fennel into the saucepan and cook ensuring that you stir it occasionally until it becomes tender and golden brown. Add the wine and continue stirring the mixture,
Add the chicken broth, ½ tablespoon of salt. ¼ tablespoon of pepper, rosemary simmer and simmer for 4 minutes.
Return the chicken legs to the pan, cover ad bake until the drumsticks cook.
Combine lemon zest, the remaining garlic and parsley in a small bowl. Take the parsley mixture and sprinkle on the chicken, and then serve the drumsticks with cooked orzo.
Well, here are are some of healthiest ground turkey recipes that you can seek to prepare. As you can see, little amounts of oil are used. The above recipes will help you in preparing finger licking chicken drumsticks. All the recipes are very safe and above all very nutritious, as we have seen. Try them out,