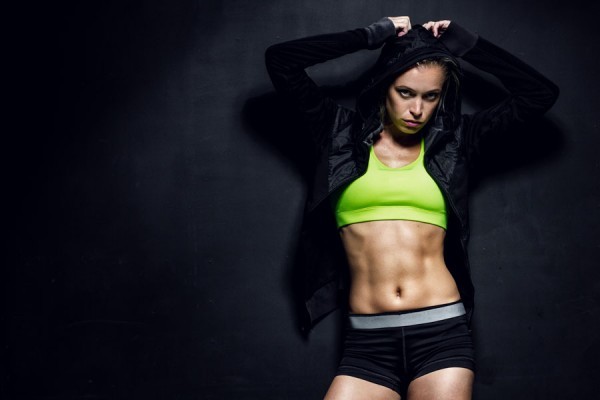 Choosing the right fitness clothing for women is extremely important. The clothes you pup on should give you a lot of comforts when taking you routine exercises. This will facilitate your performance during the workout sessions. First you should get the right size for you making sure that they are not too tight or loose. There are more things you should put into consideration when looking for fitness clothing for women.
[sc:468×60 ]
Guidelines When Looking for Fitness Clothing for Women
Choose The Right Fit: The clothes you should put on must allow free movement. It should not be restrictive or pinching. Avoid those clothes that contain too many straps or that chafe under the inner thighs and armpits.
This can disturb you when doing exercises.
Breathable Trends: You should find clothes that can be able to draw away moisture from your skin. This is crucial when it comes to sweating for they can allow the sweat from the skin to evaporate. Most people especially the athletes prefer this clothes because of their ability to breath. Avoid those clothes that can retain moisture against your skin.
Look Good: Women are prone to style this is the reason why you will need to buy something that can amaze you while you are in your routine exercises. Other than the function to which the clothes should be put into and comfort style must be included. Women must always look good in whatever situation and tasks being performed. You will always look amazing by having the right fitness accessories. Look for simple and stylish clothes instead of wearing big and oversize clothes. It is right to have colorful transitional pieces which can be worn in and even out of the gym. Some clothes can be hooded jackets, running skirt, jogging pants and cool jerseys.
Considering Your Safety: Your safety should be considered and must come first before other considerations. You can find knee pads, elbow pads and even helmets. Your gym gloves should be on when doing your bench press or lifting dumbbells. Find something that can enable you to escape dangers if mess.
Changing Seasons: Seasons also dictate what should be put on. During cold seasons, you need to dress warmly keeping in mind that you will be working out. You should dress in layers that you can remove and your inner layer should be kept in seat- wicking fabrics. The outer layer should contain an insulating material. Cover your hand and head to protect them from freezing if the coldness is too much. During hot seasons such as summer session, make sure what you choose should allow you to breathe and allow sweat to evaporate away. Wear cool clothes that are comfortable.
You have a variety of clothes to choose from and make your workout more enjoyable and encouraging. Fitness clothing for women differs in prices according to style, type on material used and the season it is meant for. Don't just buy any cloth because they exist or they are cheap, consider what you will get from the clothing and other things will come later. Look good and workout smart.
[button-red url="https://www.amazon.com/s/?_encoding=UTF8&camp=1789&creative=9325&fst=as%3Aoff&keywords=fitness%20clothing%20for%20women&linkCode=ur2&qid=1416471115&rh=n%3A7147440011%2Ck%3Afitness%20clothing%20for%20women%2Cp_72%3A2661618011&rnid=2941120011&tag=ruixinxin-20&linkId=CH7BJEI6PSKYPQXD" target="_blank" position="left"]Buy Fitness Clothing For Women Online[/button-red]