Many women think that being healthy means simply avoiding fried chickens and heavy burgers from fast food restaurants and switching to other choices, particularly ethnic foods which include the Indian cuisine. But is Indian food healthy? This article will answer for Is Indian Food Healthy?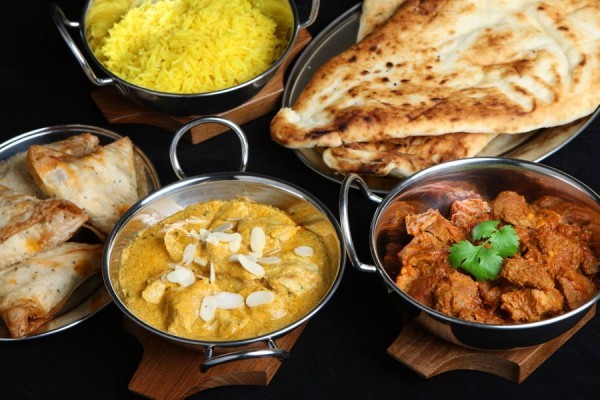 It's good. Indian food is a good choice for health-conscious individuals since it caters a lot of grains that are filled with fiber and at the same time, less in animal protein. Indian cuisines are also popular for its vegetables in various recipes. 
[sc:468×60 ]
It's downside. You might first think that it's totally healthy since there's no coke and fries along with it but just like any other cuisines, Indian food still has its own downsides. An example is the popular use of oils in their recipes that seems not so healthy for women.
Another problem is that many Indian food and meals are general prepared with ghee (clarified butter). The naan bread, for example, is prepared with ghee just before serving. Many also are sautéed or fried in which the use of saturated fat is very high.
Healthy choices. You can always have the healthier choice in eating Indian food. Here are some of the healthiest choices from the Indian menu.
[sc:Right300x250 ]
Salad. Not only delicious, salads are healthy compared to other choices in the menu. Order in larger servings compared to other meals. Indian salads usually consist a mix of healthy vegetables including carrot, cabbage, capsicum, cucumber and more.
Roti. Roti is the best alternative for the naan bread which is abundant with ghee. Roti is served in smaller serving size and uses wholemeal flour.
Chicken tikka entrée. The good thing about this meal is it's not served with any sauce. It's just the pieces of boneless chicken. Don't worry about the taste. Chicken tikka entrée is marinated in a variety of flavors. The sauces in most Asian countries are usually high in sodium which can be unfriendly to your health.
Rajma. A recipe that says yes to the question "is Indian food healthy", raja ma is a dish originated in North India that is served with Roti and rice and is prepared with red kidney beans covered in thick gravy with lots of spices.
Bhindi ki subji. If you're looking for a vegetarian meal, try Bhindi ki subji which is a simple dish yet very delicious meal with hot parathas or chapatis.
Hara bhara kabab. Although the name might be unfamiliar, the crispiness of this dish is not. Not only deliciously crispy, this recipe is full of aromatic spices and it's a vegetarian kabab recipe.
Chickpea and spinach curry. We all know that spinach is very healthy. Chickpea and spinach curry is a meal that's nothing but green and full of fiber. Fresh spinach is the main element plus the curry that will bring life to the flavor.
Optional Information: Food Factor, Choosing Healthy Indian Spices (Tips For Healthy Eating)
I found this on youtube.com – Indian spices not only add flavor to the food. But they have medicinal properties as well. (See the Video) Learn about spices and wonders they can do with this video.
So is Indian food healthy? The answer is it's not that unhealthy, but it's not extremely healthy either. But the majority of which are delicious. Just like in other cuisines, Indian food may not be pure healthy but that doesn't conceal the fact that a lot of recipes and meal under such cuisine are still very healthy and perfect for you.